Creative. Unique. 100% Custom.
An important part of creating and personalizing your cabinets starts with picking the right wood. The aged beauty of cherry, the rich warmth of walnut, or even the unique character of knotty alder help define your taste.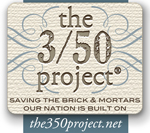 Wood Species - Hickory
<< View more wood species
Hickory

The density and strength of the hickories will vary according to the rate of growth, with the true hickories generally showing higher values than the pecan hickories. The wood is well-known for its very good strength and shock resistance and it also has excellent steam-bending properties. Extremely tough and resilient, even texture, quite hard and only moderately heavy.

The hickories are an important group within the Eastern hardwood forests. Botanically they are split into two groups; the true hickories, and the pecan hickories (fruit bearing). The wood is virtually the same for both and is usually sold together. Hickory is the hardest, heaviest and strongest American wood. The sapwood of hickory is white, tinged with inconspicuous fine brown lines while the heartwood is pale to reddish brown. Both are coarse-textured and the grain is fine, usually straight but can be wavy or irregular.
<