Creative. Unique. 100% Custom.
An important part of creating and personalizing your cabinets starts with picking the right wood. The aged beauty of cherry, the rich warmth of walnut, or even the unique character of knotty alder help define your taste.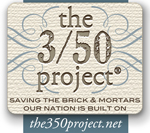 History of Banks Cabinets
For three decades, Banks Cabinets has been building value into custom cabinetry, making us one of the leading custom cabinet builders in the UT Valley. Privately owned and operated, Banks Cabinets' founders take pride in the company's ability to build a diverse range of quality products.
Since Lew Banks founded Banks Cabinets in Provo, UT, in 1976, it has remained a family owned business. Lew was a founder and teacher of the industrial arts program at the Utah Vocational School now recognized as Utah Valley University. He taught for 32 years and remained a cabinet maker until his retirement. Currently in it's third generation of management, Banks Cabinets continues to use old-world craftsmanship and the finest materials to create custom furniture, kitchen and bathroom cabinetry. Banks Cabinets also specializes in commercial projects. Building beautiful cabinets for Doctor and Dentist offices as well as retail display pieces.
Whether you have visions of a new home or are remodeling your existing space, Banks Cabinets has the experience you need-from design through manufacturing and complete cabinet installation services. We welcome the opportunity to make your dreams become a reality.