Creative. Unique. 100% Custom.
An important part of creating and personalizing your cabinets starts with picking the right wood. The aged beauty of cherry, the rich warmth of walnut, or even the unique character of knotty alder help define your taste.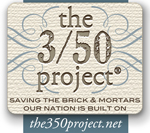 Wood Species - Maple
<< View more wood species
Maple

The wood is hard and heavy with good strength properties, in particular its high resistance to abrasion and wear. It also has good steam-bending properties.

The sapwood is creamy white with a slight reddish brown tinge and the heartwood varies from light to dark reddish brown. The amount of darker brown heartwood can vary significantly according to growing region. Both sapwood and heartwood can contain pith fleck. The wood has a close fine, uniform texture and is generally straight-grained, but it can also occur as "curly," "fiddleback," and "birds-eye" figure.