Creative. Unique. 100% Custom.
An important part of creating and personalizing your cabinets starts with picking the right wood. The aged beauty of cherry, the rich warmth of walnut, or even the unique character of knotty alder help define your taste.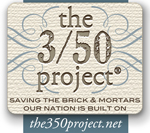 Wood Species - Walnut
<< View more wood species
Walnut

Walnut is a tough hardwood of medium density, with moderate bending and crushing strengths and low stiffness. It has a good steam-bending classification.

The sapwood of walnut is creamy white, while the heartwood is light brown to dark chocolate brown, occasionally with a purplish cast and darker streaks. The wood develops a rich patina that grows more lustrous with age. Walnut is usually supplied steamed, to darken sapwood. The wood is generally straight-grained, but sometimes with wavy or curly grain that produces an attractive and decorative figure. This species produces a greater variety of figure types than any other.